STUDENT COUNCIL
The Student Council is an elected group of students who work together to represent the pupils of our school. From Year 2 to Year 6, each class has two representatives, one boy and one girl. Children volunteer for the role, they give a short election speech to their class explaining why they should be on the Student Council. The class then privately vote. This process results in an enthusiastic and committed Student Council.
Meetings are usually held every fortnight during lunchtime. Children have the opportunity to raise any issues that they or their fellow pupils may be concerned about. They also feedback any suggestions from their class suggestion box. The Student Council then discuss the most important issue and work on this. This often involves the children liaising with Mrs Sinclair and the school governors. This can include organising ideas for fundraising, whole school events or spending Student Council funds to improve our school.
Each year the children take on a long term goal to assist the school. This time it is to 'encourage everybody to look after our environment and ourselves.'
Miss Wilberforce
Junior Road Safety Officers
This year our Student Council includes two Junior Road Safety Officers, one from Year 5 and one from Year 6. This will allow the Student council to work together to raise the awareness of road safety to pupils, parents and the local community throughout the year. The children will choose their own initiatives in order to promote different road safety themes.
Be Bright, Be Seen
After discussing with the Student Council, our JRSO members decided to make pupils aware of how to stay safe during darker nights. The Student Council decided to run a whole school poster competition. They spoke to each class about ways in which we can stay safe and 'Be bright and be seen' on darker nights. For pupils who wished to enter, they needed to design a poster illustrating ways that children can 'Be bright and be seen' as darker nights approach. The Student Council are to announce the winning posters on the 10thof November and then display these posters around school to raise awareness.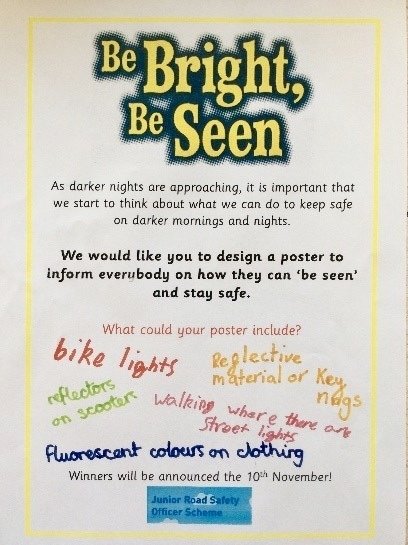 Well done to the winners. These eye-catching posters can be found around the school.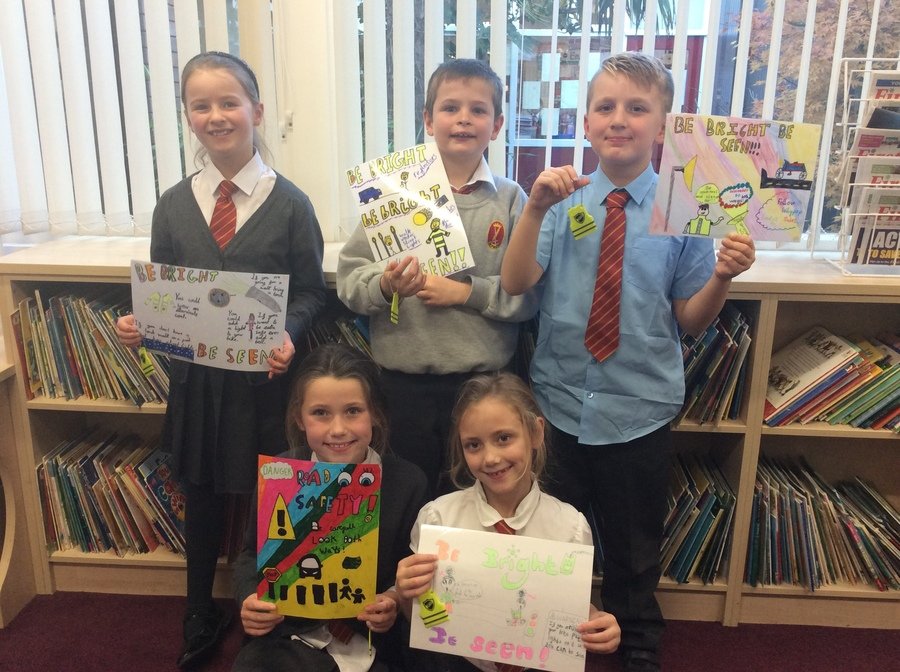 Apostleship of the Sea – Seafarer Donations
In order to help those in our wider community, the Student Council chose to support the Parish appeal for Seafarers during our first half term. Seafarers spend many months away from their homes and loved ones. The Student Council wanted to support the Parish appeal by encouraging pupils to contribute items for the Christmas boxes. The Student Council informed each class on the appeal and provided a list of useful donations that they would like to collect. It was lovely to see lots of items being donated by each year group.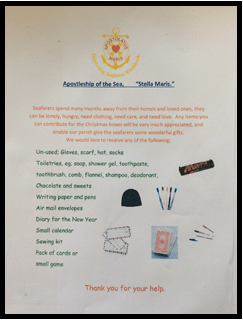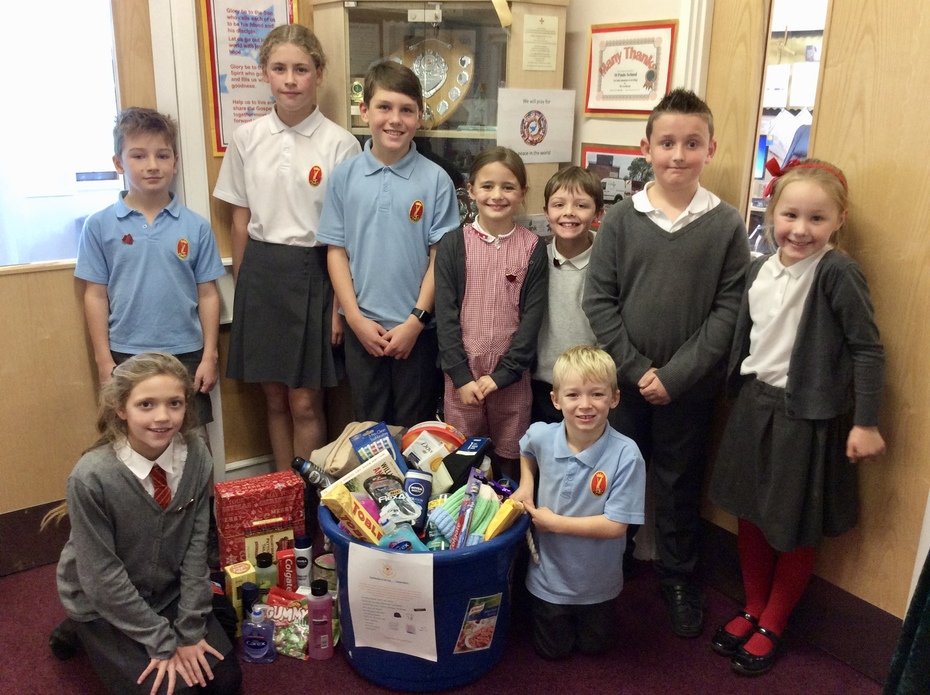 Christmas Craft Fayre
Over the past few weeks the Student Council have worked together to organise our Christmas Craft Faye. Every class in school made a Christmas Craft to sell. The children did an excellent job of leading stalls. It was excellent to see many children, parents and families attend, we managed to raise £300 for our Student Council fund.
Christmas Decorations
After asking each class for their ideas, the Student Council purchased some red and gold decorations for our Christmas tree using the Student Council fund.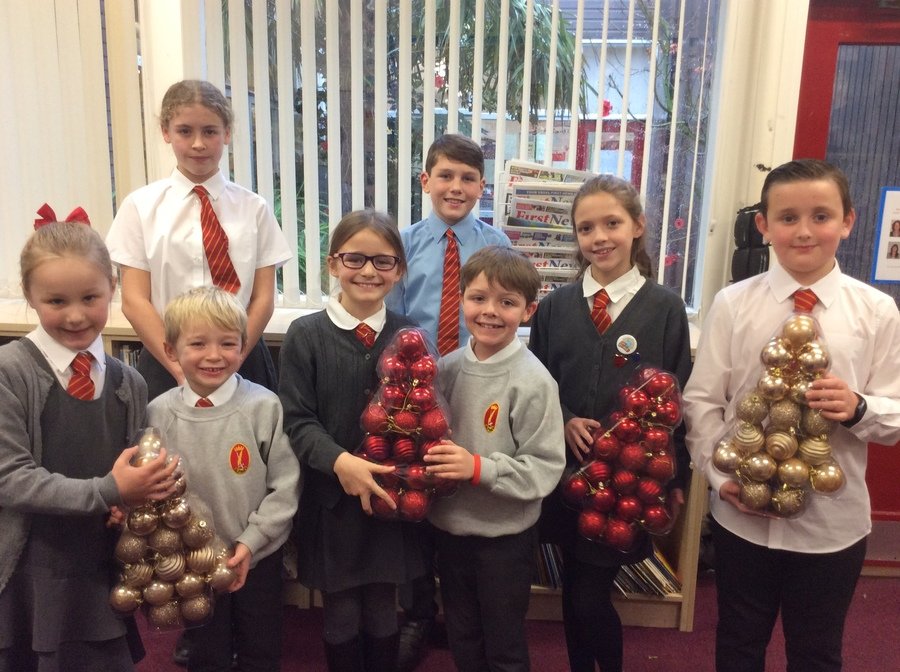 Awards